Tripawds is a user-supported community. Thank you for your support!
January 3rd, 2019 marked 3 months since Morrison's surgery.  It's been a crazy 3 months – dealing with tornado aftermath, a broken bone at school, birthdays, Christmas, tons of appointments (for humans, not doggos)…but one of my resolutions is to keep this blog updated.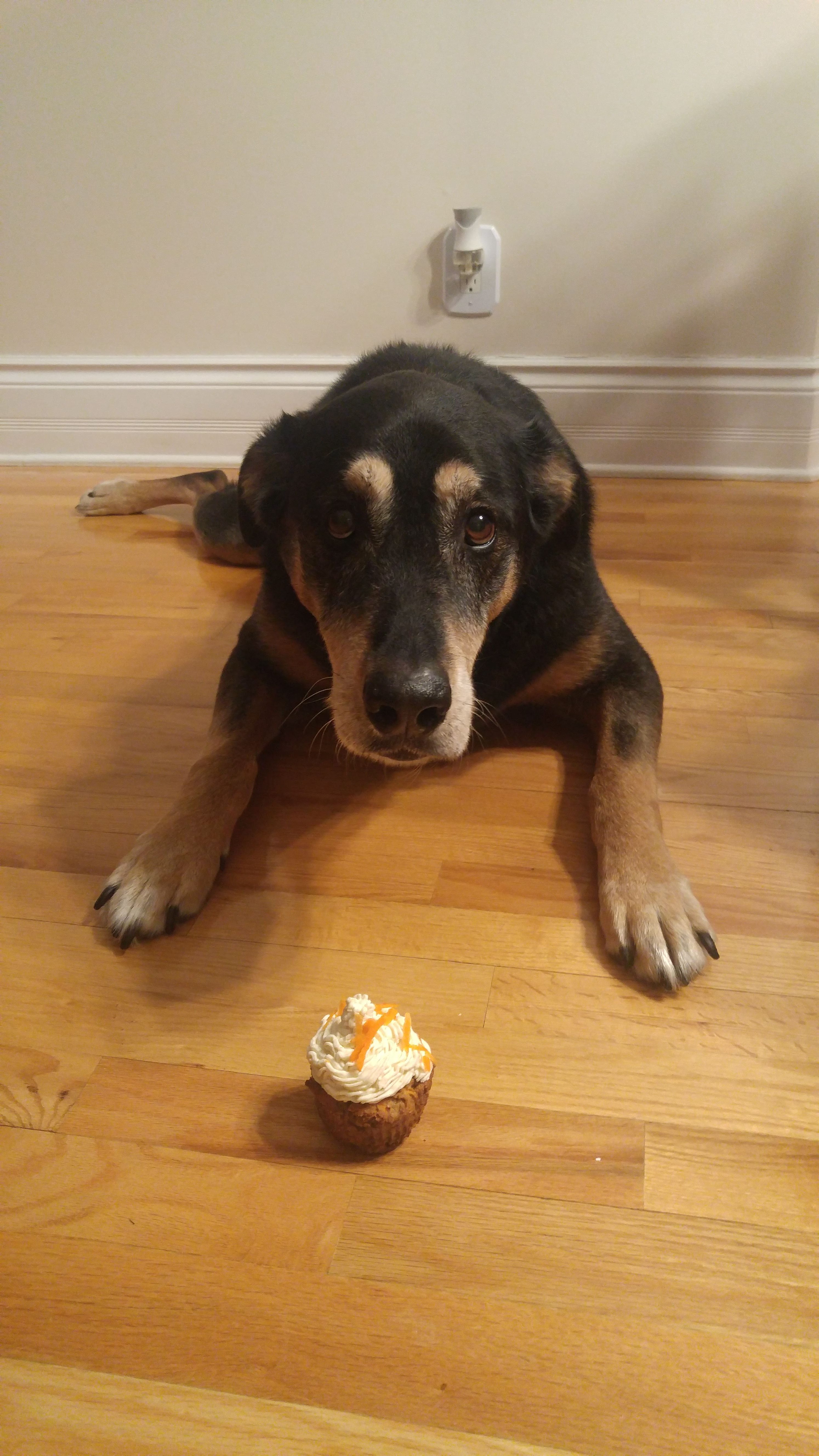 Morrison is doing better than I could have ever expected.  I'll update on his progress in several posts over the next few weeks, but I think it most important to acknowledge a milestone we weren't sure he would make it to.  On November 23rd, almost 2 months after his diagnosis and amputation, Morrison turned 10 years old.
And, deservedly, he was spoiled. I made him pupcakes, he got to munch on his favourite treats, and he basked in hours of pats from his favourite people.
Morrison has been my constant for 10 years.  I've had him longer than I've known my husband, and he has seen me through the hardest times of my life.  I don't know how long I will be able to wake up to this sweet face, but every day is a blessing with this beautiful pup.